Once the fortress to keep the crown jewels, today the most famous castle in the Czech Republic. Let's explore the Karlštejn Castle.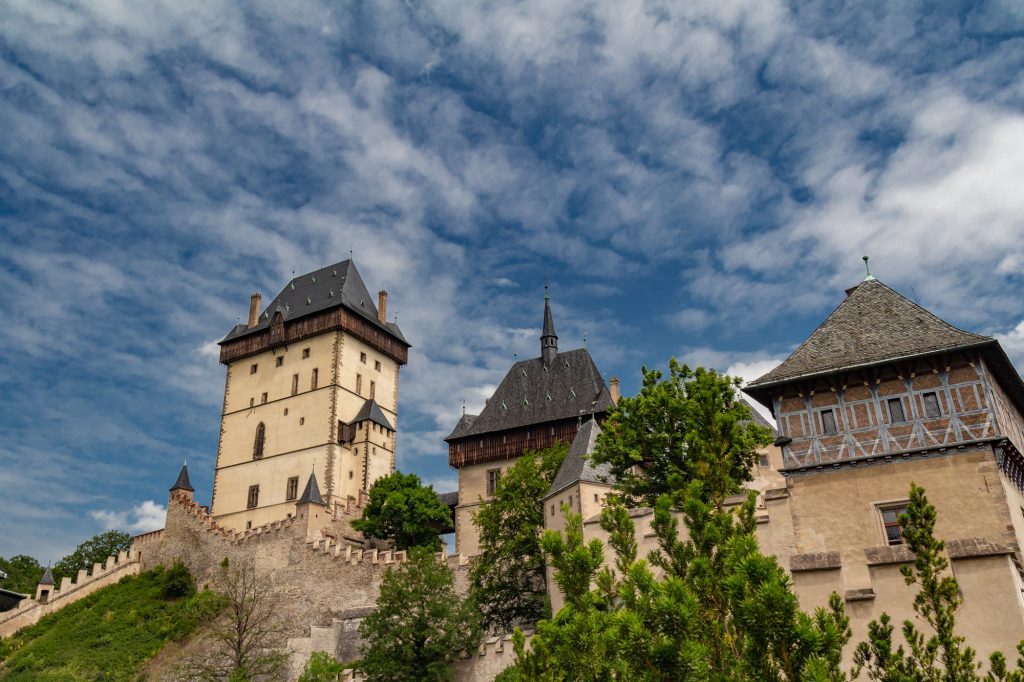 There are hundreds of different castles, chateaus, ruins and fortresses from medieval times. Some of them in excellent shape, some of them not so much. However, Karlštejn is by far the one of the most visited places among tourists and locals.
Built by the Emperor Charles IV. in 14th century to retain the Imperial relics, such as imperial crown, Czech crown jewels or relics of saints. Once a year jewels were shown to public as the part of very special procession. Unfortunately, crown jewels are no longer kept in Kalrštejn (Czech crown jewels are in the Cathedral of St. Vitus in Prague and Imperial in Vienna), but you can see its replicas.
It took only seven years to built. It was very special project, with terraces that are leading the visitor to the Big Tower where the crown jewels were stored. To get there you need to make a symbolical journey through the all complex up to the tower, where the salvation awaits. In medieval times, only Emperor and archbishop of Prague were allowed to enter this place. For many Czechs the room with crown jewels, known as the Chapel of the Holy Cross, is the most precious and beautiful place in the Czech country. All decorated by the gothic paintings of saints and the wall decoration inspired by the description of Heavenly Jerusalem. It is the only of its kind, the place you have to experience on your own.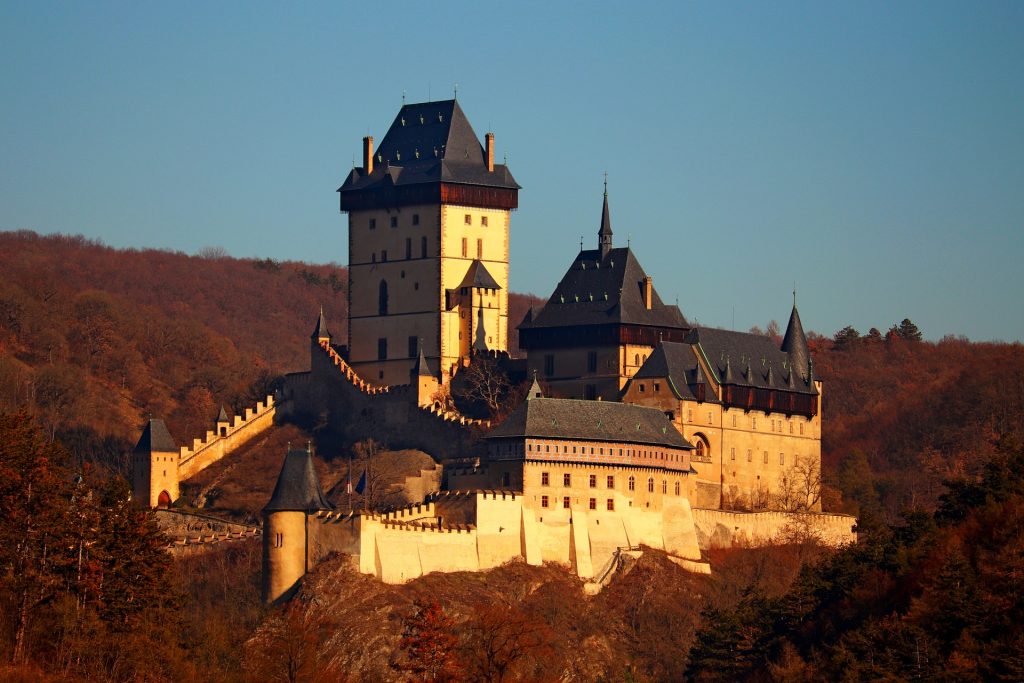 It's quite amazing that Karlšejn Castle was never conquered in the past. It even survived a seven-month siege in the 15th century. There is one small weak part of the castle that nobody knew about. The well that provides water for the castle, was connected to the small river that ran under the castle. Therefore the conquerors could poison the river and everybody in the castle would die. But this was state secret that nobody knew about (only the king and the keeper of the castle).
Walking down from the castle is a small town of Karlštejn. During the summer time filled mostly with tourists but still carrying its charming atmosphere. Just look behind you to have a view of castle itself. However, the most beautiful view for the castle is from the meadow close by, surrounded by the forests where Charles liked to hunt. Let me show you 🙂
There are many legend about Karlštejn. The most famous one tells that castle was intended only for the spiritual and secular needs of Charles. That means that women were not allowed to enter. True or not? 🙂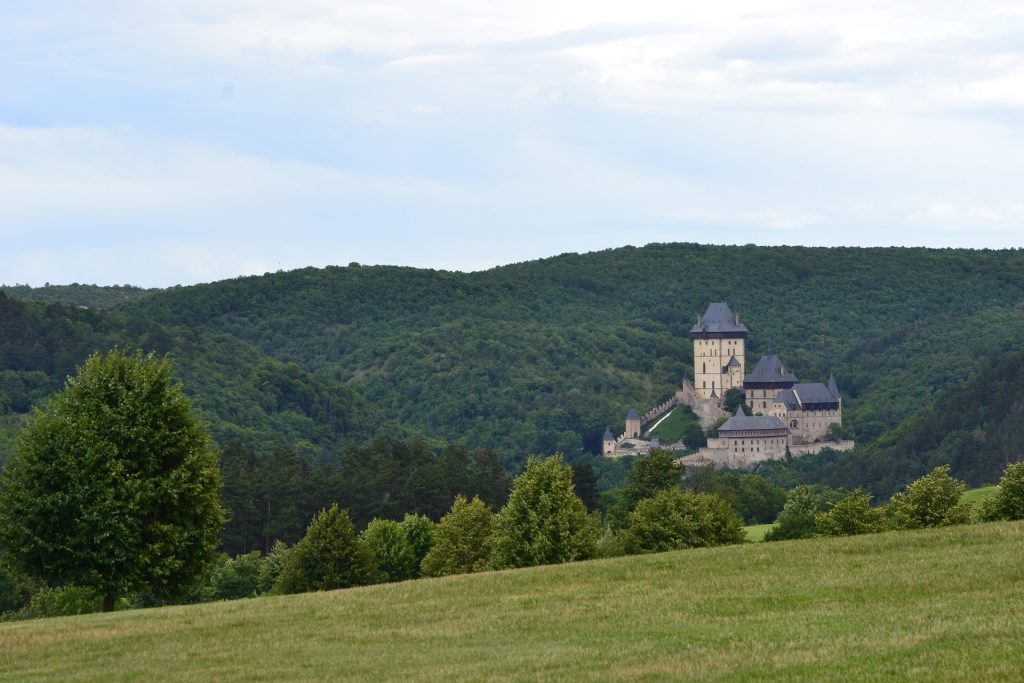 How to get there:
By car: 35km, approx. 50mintes from Prague.
By train: train leaves from Main Train Station, it takes about 1 hour. Train station in Karlštejn is about 10minutes of walk from the street that takes you up the castle hill.
How to make more from your trip:
visit the glass factory in Nižbor or small glass factory in Nenačovice (reservation required, in Czech so you need giude to translate to English) and shop for crystal with great prices
stop for a view of old quarry "Amerika"
walk through small village Svatý Jan pod Skalou
enjoy lunch and explore the city of Beroun (local markets on Saturdays and Wednesdays)
Visit Koněprusy Caves