Imagine, you are in Prague. You covered all the major tourists sites, been to some concerts and now, having few more days in the city. You are looking for something that locals like to do. Well, what about trying some of these places?
No.1 – Prague ZOO
Officially, this is the 4th best ZOO in the world. More than million people visit ZOO every year (in 2016 1,4 million exactly). It was established in 1931 and you can find all the "highlight" animals such as tigers, giraffes, penguins, sea lions or polar bears. However, the reason why many locals visit this place is that there are many babies – Prague ZOO is very successful in this. Only last years people could admire baby elephants, gorillas or giraffes. And for more, the feeding and introduction of the animals is pretty cool as well. The only bad thing about ZOO is that there is so much to do and see that one day is not enough. 🙂
No.2 – Žižkov TV Tower
Visiting Prague and seeing it from above is a must. There are many gorgeous places in the historical centre, such as from Prague Castle, Petřín Tower or Strahov Monastery. If you are looking for something more "local" try the TV tower in Žižkov district. It is pretty easy to get there by using public transport – metro green line stop Jiřího z Poděbrad. Tower was built between the years 1985 and 1992 and so far it is the tallest building in the city.
There are three decks, two open for visitors as the observation room, restaurant and bar. In 2000, the artist David Černý, added on the pillars statues of babies crawling up and down. Even they were supposed to be there only for 10 years, because of their popularity the city decided to keep them up as the permanent installation. If you want to see them, you actually do not really walk to Žižkov tower, just walk to Kampa Island where are three copies.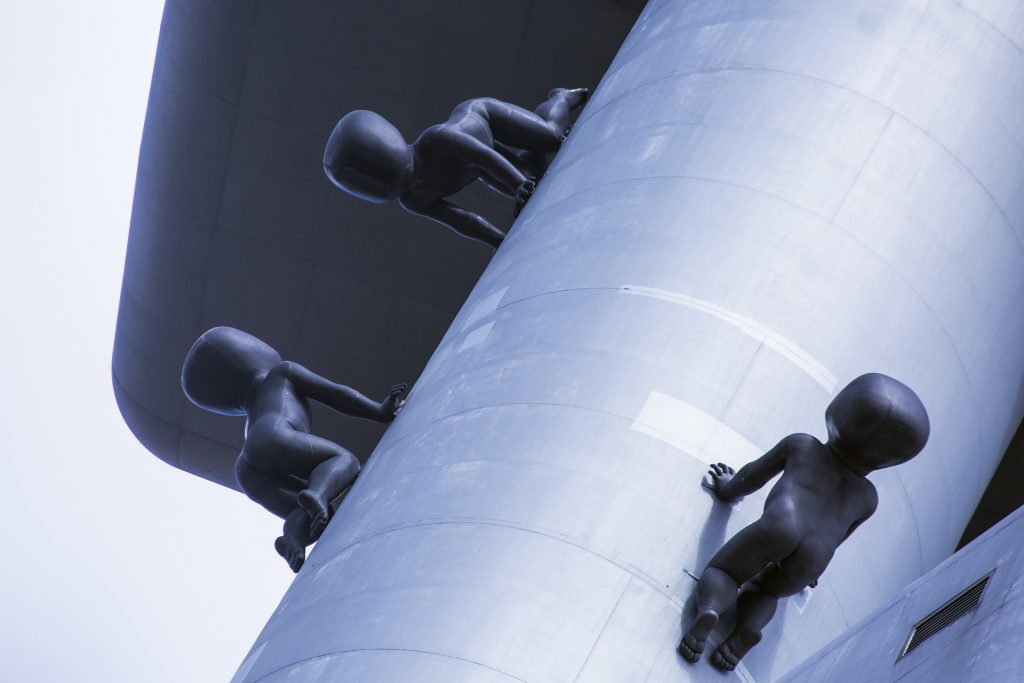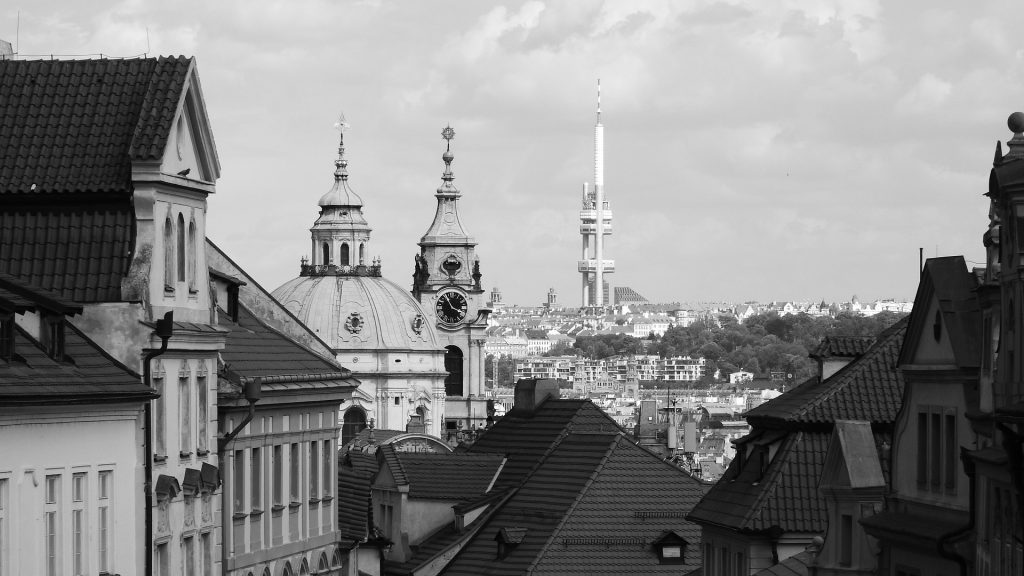 No.3 – Farmer's markets
Farmer's markets are getting more and more popular. Those in the historical centre (such as Square of Republic) are on daily basis, some only during the weekends, or only Saturdays ( Náplavka). This is a great opportunity to try some local food and drinks, buy some local stuff or just to observe people and listen to some music.
If you are lucky, you might also find special market in the very heart of Prague, dedicated to French, Italian or Mediterranean cuisine.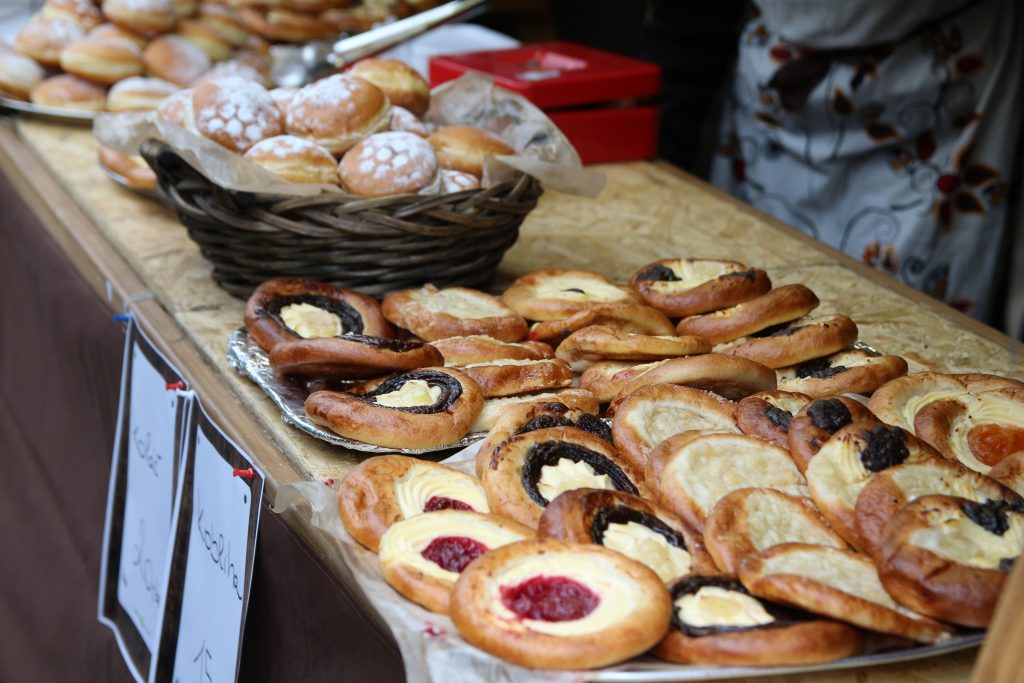 No. 4 – Franciscan Garden
Hidden garden in the historical centre, impossible? When you walk through the houses on Wenceslas Square, you find Franciscan Garden. This small garden is perfect for relaxation and escape from the busy streets. There is lovely view for the Church of our Lady of Snow, children playground and plenty of benches to sit down. Many locals grab a sandwich, ice-cream or cake from the bistro nearby (such as Ovocný světozor) and spent their lunch break or just a meeting with friends.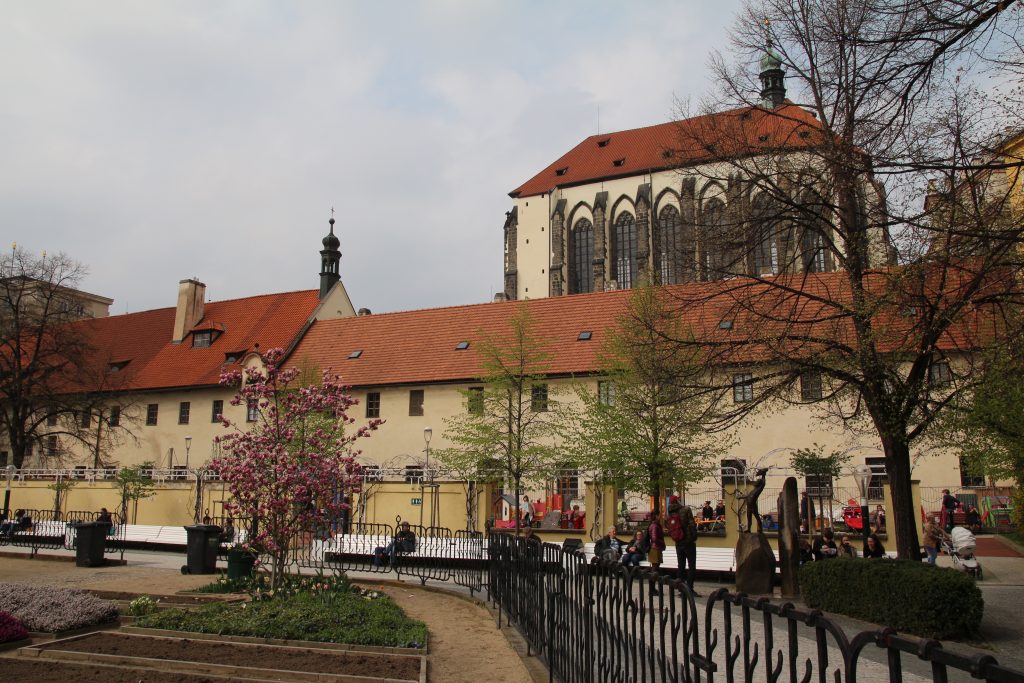 No. 5 – Vyšehrad Castle
Follow the Vltava river upstream and you will find another Prague's ancient castle. Yes, Prague has two castles. The one called Prague Castle is a must visit, of course, but still more tourists than locals. If you are looking for a more relaxing visit, go to the second, Vyšehrad castle (there is a metro red line stop Vyšehrad). It is dated back to the 10th century and for some time it was used as the seat of Czech kings. One of the first monuments you see is the Rotund of St. Martin from 11th century. The cemetery situated next to the Basilica of St. Peter and St. Paul is the resting place of many composers, artists, sculptors, scientists, politicians, sportsmen. You can find here composer Antonín Dvořák, writer Karel Čapek, opera singer Emma Destin and also the cenotaph of Milada Horáková, who was the victim of the communistic show trial.