Let's dive into the history of World War 2 in Prague and explore its all major sites. People always wonder how Prague could survive without any significant damage. Comparing to other European cities, Prague was one of the luckier ones. But, it was not completely spared of the damage. Life under the Nazi occupation was not easy with thousands of executed people.
Update for 2020: Because of the situation with COVID-19 I started to cooperate with Airbnb Experiences and provided a special online lecture about Prague in World War 2. You are very welcomed to join me.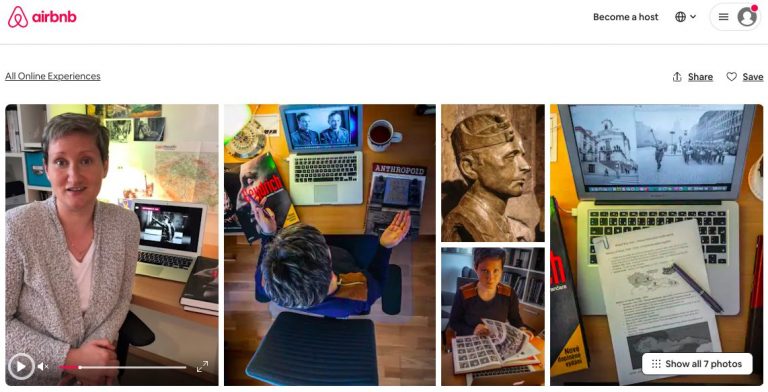 In this post, you are going to read about the main sites connected with the Nazi occupation. Most of them are in the historical centre, so very easy to visit. Yet, Jewish Quarter is you can already read a special blog post about it.
Munich Pact and Hitler in Prague
The first stage for the occupation of Czechoslovakia was Munich Pact in 1938, an agreement between Great Britain (N. Chamberlain) and Germany (A. Hitler). Consequently, Germany was allowed to take the German-speaking territory of Czechoslovakia. In the following months, Poland and Hungary took other parts of Czechoslovakia as well. In other words, Czechs and Slovakians lost about 30% of the land and about 5 million people.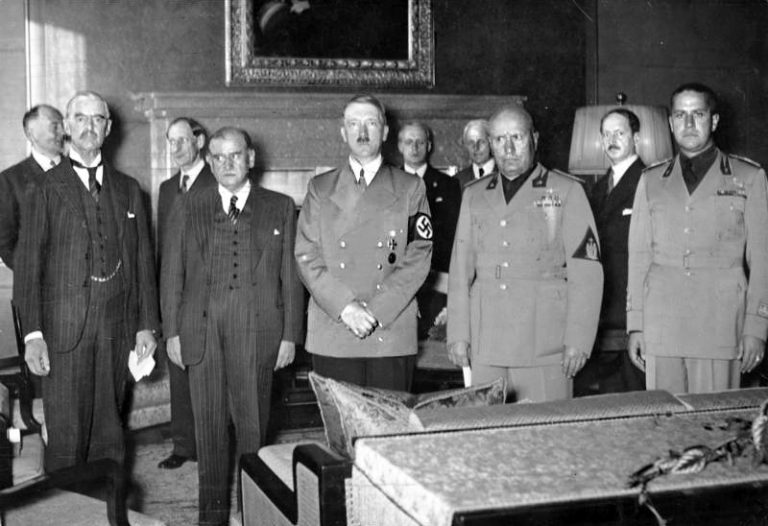 The German occupation of remaining parts of Czechoslovakia began in March 1939. Firstly, Slovakians proclaimed Slovak State. Consequently, the day after, March 15th 1939, Hitler gave two choices to the Czech President Emil Hácha. Either accept becoming a protectorate or face destruction. Hácha made the choice and the German army moved to Prague. The 6 years-long occupations started.
Did you know? During 1938 and 1939 there were two presidents of Czechoslovakia. Edvard Beneš took the office of the President until 1938. After that, because of Munich Pact, he left to exile. Emil Hácha replaced him and therefore had to deal with Hitler in March 1939 until the end of World War 2.
Once the country was under Nazi control, Hitler came to Prague. He spent there several hours, in the area of Prague Castle, where honour guard formed on the courtyard. He took the famous picture overlooking the city from the window of the palace. This photo even became the official postal stamp. Hitler proclaimed the new name of the country, Protectorate of Bohemia and Moravia. Similarly, he also named a new governor, Konstantin von Neurath, who was in the office until 1941.
Sites to visit: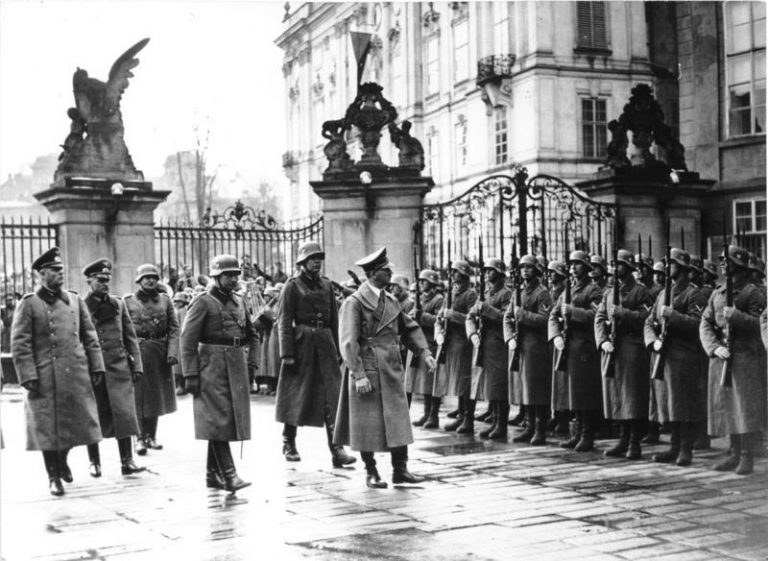 Operation Anthropoid and the Butcher of Prague
The Butcher of Prague or The Blond beast is just two of many nicknames of Reinhard Heydrich. He arrived in Prague in September 1941 as a new governor of Czech lands. Immediately persecutions of Czech political and intellectual personalities began. Heydrich also gave orders to establish a Jewish ghetto Terezín (Theresienstadt). It was the time of fear for every Czech citizen, regardless of the religion.
Heydrich eventually paid for what he did to Czechs. This is when president in-exile, Edvard Beneš, came to the stage. With a help of British army, hundreds of Czechoslovakian soldiers in exile were trained to return. Their order was to help local resistance eliminated by Heydrich. However, two of these soldiers had a different mission, to assassinate Heydrich.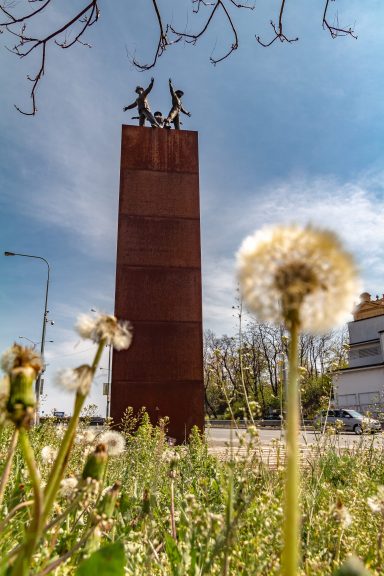 Operation Anthropoid was the code name for a mission to kill Heydrich. Jan Kubiš and Josef Gabčík, Czech and Slovakian, waited for Heydrich on May 26th 1942 in Prague 8 district. As his car was approaching, the plan was to shoot Heydrich with a gun. But the gun jammed. Heydrich immediately made a fatal error. Instead of ordering his driver to get away, he ordered to stop the car. This gave time to Jan Kubiš to threw a grenade at the car. Even Kubiš partially missed, the explosion severely wounded Heydrich. In short, Heydrich died in the hospital in Prague a week later, June 4th 1942.
Did you know? SS-Obergruppenfuhrer Reinhard Heydrich was one of the most important Nazi generals. He was chief of the Reich Main Security Office (including the Gestapo, Kripo, and SD). In 1942, Heydrich chaired the Conference in Wansee, which formed the Final Solution of the Jewish Question. He helped organise Kristallnacht in November 1938.
Sites to visit:
Prague 8, Zenklova Street – Memorial to Operation Anthropoid
Church of Sts Cyril and Methodius, Resslova Street, Memorial to the Victims of Heydrich Terror
Černín Palace, Loreta Square, Ministry of Foreign Affairs, Heydrich Office
Bulovka Hospital where Heydrich died
Kobylisy Shooting Range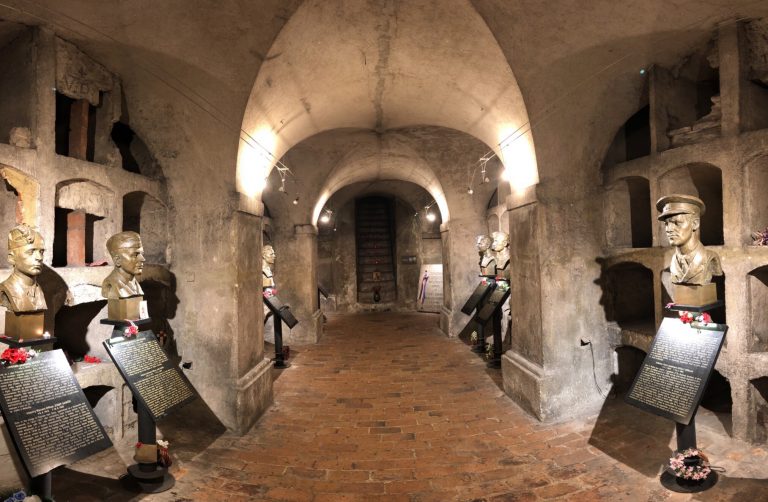 Was Prague bombed in World War Two?
Surprisingly, Allies bombed Prague several times during World War Two. There were also some reconnaissance missions since 1940 led by Royal Air Force (RAF). Since 1942 the very first Allies plans operated above the Czech land.
You may know about the terrible bombing of Dresden in February 13-14th 1945. But did you know that because of a navigation error, several planes of US Army Air Force managed to get to Prague? They dropped about 152 tons of bombs onto the city of Prague. 674 people died and 1455 were injured. This air raid destroyed 38 buildings, 88 very badly and 168 badly. There are hundreds of other buildings with partial damage.
Unfortunately, the historical centre was not spared of the damage. 14th century Emmaus Monastery suffered significant damage and had to be rebuilt afterwards. 1960 it received a new roof with two towers.
In March 1945 Prague bombed by Allies again. The purpose was to destroy factories and airports. Thus, the most damaged areas were Libeň, Prosek, Střížkov and also Vysočany.
German planes bombed Prague during the Prague Uprising in May 1945.
Sites to visit:
Emmaus Monastery
Dancing House designed by Vlado Milunic and Frank Gehry in 90s. The original house that used to stand there was destroyed in February 1945.
Who Liberated Prague from Nazis? Prague Uprising in May 1945
In the final days of World War Two, Czech citizens launched a final assault against the Nazis. Even there already were uprisings all over the country Prague waited until May 5h 1945. Prague Uprising lasted for 5 days. Over 1,600 barricades had been constructed by Czech citizens on the first day. German Luftwaffe bombed the city, especially the area around Wenceslas Square.
Although in Berlin, the German army was preparing to surrender, fights in Prague continued. Moreover, German forces used civilians as human shields. SS soldiers murdered captured resistance soldiers.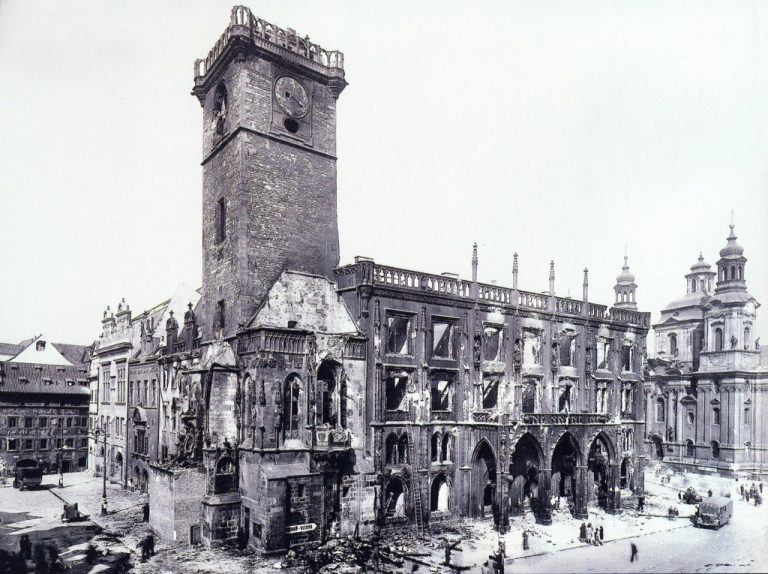 In the end, German and Czech forces started to negotiate. Prague allowed German forces to leave in exchange for disarming themselves. On May 9th, 1945, Germans left. Several hours later, the Red Army finally entered Prague. Czechs came to streets to celebrate their liberators. But was it really the Soviets how liberated Prague?
Did you know? Old Town Square wasn't spared the damage. Old Town Hall, together with Astronomical Clock, was burned down, on May 8th 1945.
Sites to visit:
Old Town Hall and Astronomical Clock

Wenceslas Square

Czech Radio

Petschek Palace, Ministry of Trade and Industry, former Gestapo